How to list with OTBT
We are passionate about sharing beautiful New Zealand, and know many of you will own a special piece of kiwi paradise that our guests will love, so why not get paid to let others enjoy your rural backyard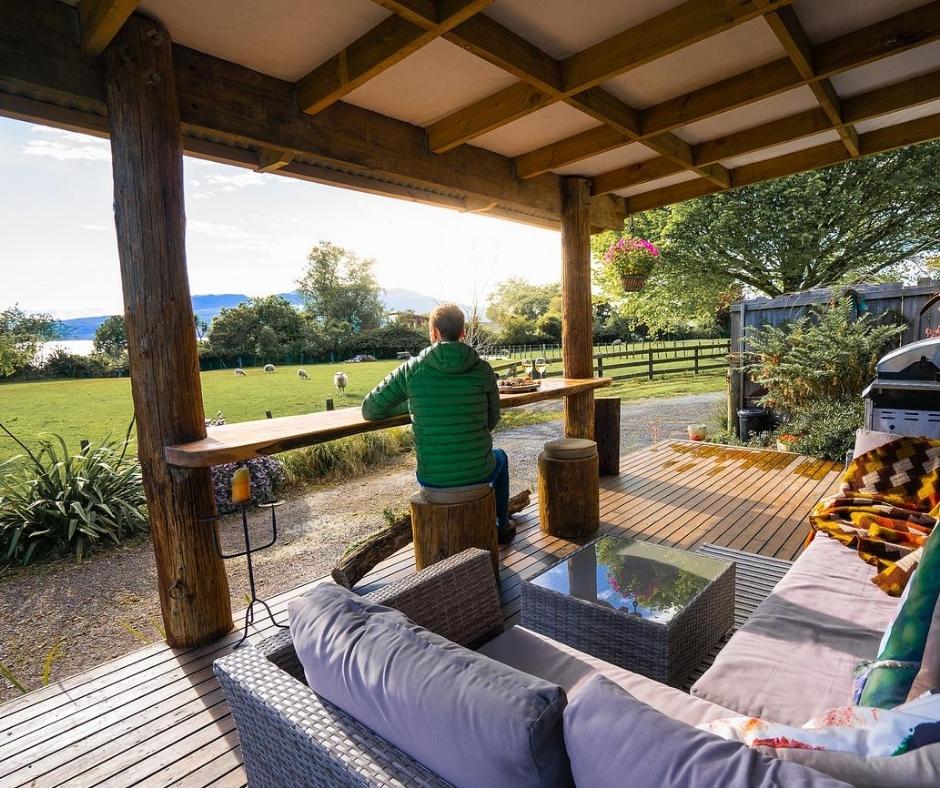 Why list with Off The Beaten Track?
We are a Waikato based, New Zealand owned booking platform that specialises in rural accommodation experiences. We're not as big as some of the multi-national platforms however, what we lack in size we make up for in personality! When you want to chat with us, you can call us or email us and one of our team will be there. Whether you need help with a booking, listing your property or buying a gift voucher we're here to help. When you book with us you can also be assured that the money is staying local.
What type of property are we looking for specifically?
You might have a cabin, cottage, hut, guest house, glamping tent, lodge, tiny house, or villa to offer. Or you might be a bed & breakfast, have a private room, offer a farmstay experience, or have space for camping or parking a motorhome. These are the types of experiences our Off The Beaten Track guests are looking for.
What do we offer?
You list with us (we'll get to that shortly) and you will have:
A standard property listing on the Off The Beaten Track website where you can add more experiences or services eg cooked breakfast or meals, farm tour, horse trek etc
Access to your own Landowner Dashboard where you can update your listing, photos, pricing, details etc
Entry into our regular marketing channels both through our newsletters and through social media
Access to participate in future paid marketing campaigns
Promotion at the tradeshows we exhibit at
Dedicated OTBT support team to assist you with listings or bookings
Do you need to sign a contract with us and what do you pay?
It is free to list with us. We don't have contracts as we want to make it as simple as possible. We take a small commission (10% on gross booking fee) from each booking. We manage the bookings and payments on your behalf. We pay you every Tuesday following the guest check out.
How will you know when you get a booking?
Once your listing is live with us, you will start to receive communication from us via email. If you get a booking request, you will receive both an email and a text message asking you to confirm. You will continue to receive notifications each day until you have responded to the request
How do I list with Off The Beaten Track?
Before you start, prepare some written content. We will need to know where your property is, how big it is, how many people it sleeps, what amenities you offer, whether there is a breakfast option or any other meals, activities you have, things you can do nearby or in the local region, and the price you will charge. You will also need approximately 20 images of your property including the outside, the views, the bedrooms, the bathroom, kitchen lounge and dining, and any experiences you might have on offer.
Set some time aside as it will take anywhere from 30-60 min depending on how efficient you are. Please complete the listing in one go. If you have lots of photos and don't know how to load them, get in contact with our team to arrange to send them to us (email: support@otbt.co.nz)
When you're ready, you can start the listing process below. It will guide you through each section including the location, how to get there, spaces, details of your property, amenities, photos, calendar, care / need to knows, extras, and a section about you.
Good luck with getting started. If you need further support or guidance, please Contact Us and let us guide you through the process.