Roadie: Off The Grid Eco Lodge
Fiona took a trip up to the Kaipara Harbour to experience an off-grid lodge that is more than meets the eye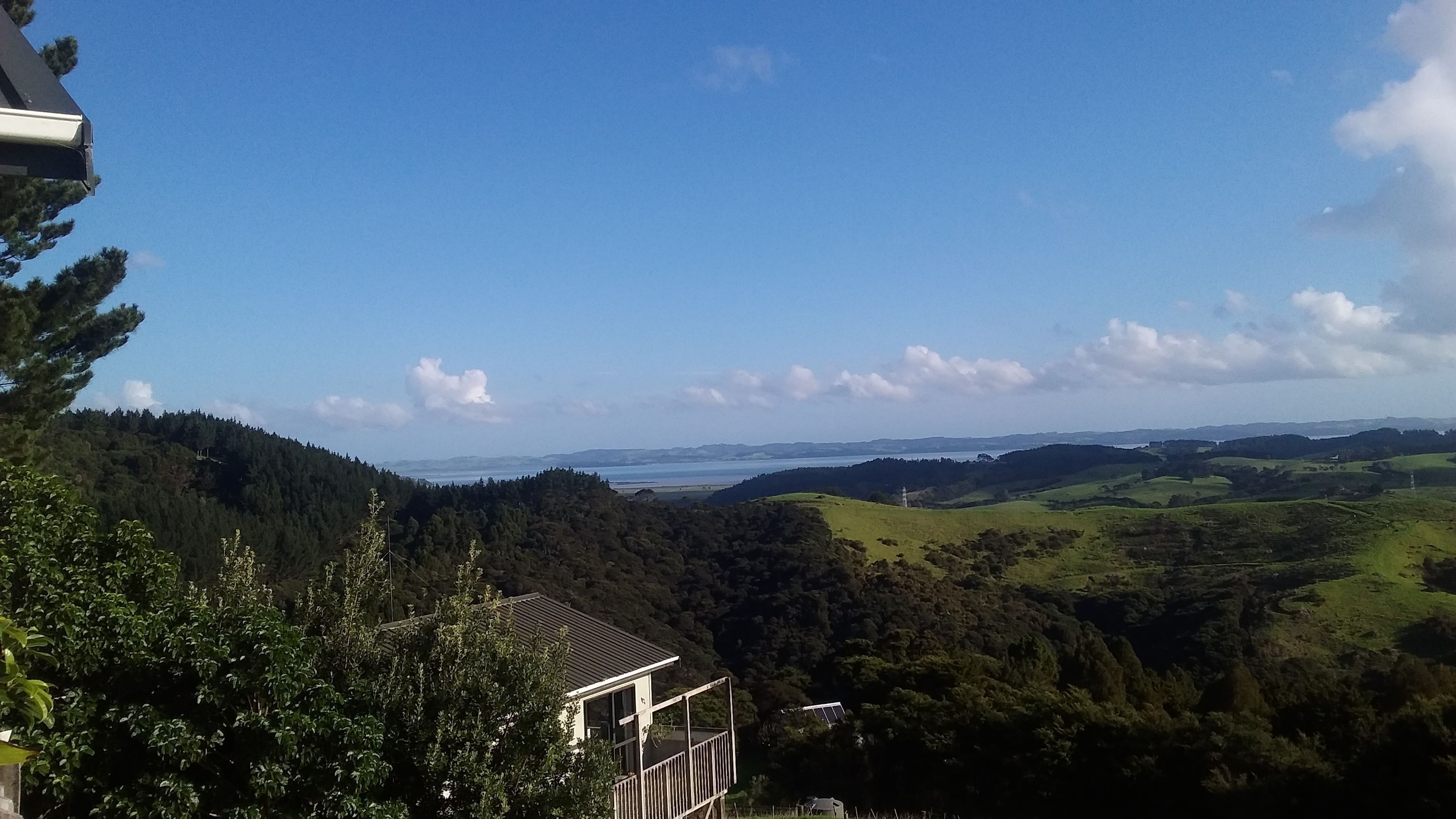 Driving through the picturesque countryside to Off The Grid Eco Lodge in Glorit, an hour north of Auckland, we already felt 'away from it all'. Pulling up to Sharon and Shane Lowdon's lifestyle block, we were blown away by the views and seclusion.

We were instantly welcomed by Sharon and shown to our cosy home for the night. The views from the house - and the whole three acre property - over the Kaipara Harbour are stunning. The home has everything you would need for a night or weekend away.

The most impressive thing about the cottage is that it is entirely off-grid, powered by the sun, wind and rain, climate positive and eco-friendly. From eco cleaning products, to composting of kitchen scraps and the use of organic cotton sheets, recycled furniture and eco building materials, no detail has been overlooked.
After a quick walk up the hill to see an even more majestic view (if that is possible), as well as say hello to the sheep and check out the solar panels that were powering our home, we settled into the self-contained two-bedroom home, nestled among the pine trees.
Sharon had baked adorable (and yummy!) New Zealand-shaped biscuits as a welcome, and stocked the fridge with a delicious chicken salad and potatoes for dinner. You can order dinner ahead and pay for it when you book, which I would recommend, as you really are 'Off the Beaten Track' and won't want to head back out in search of dinner. Besides, staying put is part of the charm. Platters are also available to order, which would be the perfect sunset accompaniment, and there's a fully stocked mini bar in case you forget your chocolate, chips, wine, beer or even kombucha.
After watching the beautiful sunset and tucking into our dinner, we enjoyed a game of Scrabble - there's a good selection of board games and magazines - and watched a movie. A very comfortable night's sleep later, and we helped ourselves to the selection of breakfast cereals and had a go at feeding the sheep and a good chat to Sharon and Shane before we headed on our way.
There is so much to do in the area, if you don't feel like relaxing as we did, you can enjoy walks, fishing, or horse riding. There is also Gibbs Farm nearby, an impressive sculpture park which holds occasional open days. <br><br>

Whatever you do, you can guarantee you will leave refreshed, relaxed and with a few lovely new friends.
--
Off The Grid Eco Lodge is located just off SH16, north of Helensville and Kaukapakapa overlooking the Kaipara Harbour. It is less than an hour north of Auckland with plenty of activities to do nearby including visiting Matakana, Wellsford, or Gibbs Farm.
Prices start from NZD $260 per night for this truly off-grid experience.