A rustic getaway in Retaruke
Step inside Riverview Chalet, into a sanctuary where time slows down and nature takes centre stage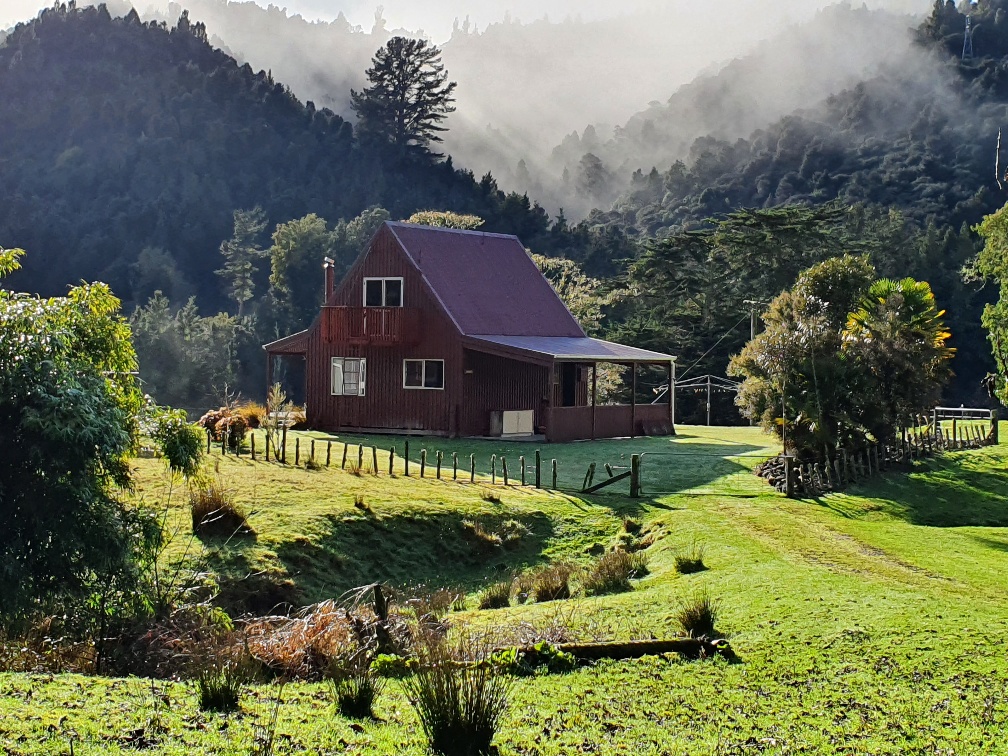 Nestled deep in the heart of the picturesque Kaitieke Valley, The Riverview Chalet offers a rare opportunity to escape the hustle and bustle of city life and immerse yourself in the serenity of nature. This rustic farm house, situated on the sprawling 2500-acre Papaiti Station, is the perfect accommodation option for those seeking a peaceful retreat in the stunning Manawatu-Whanganui region.
As you step into Riverview Chalet, you'll immediately feel the weight of the world lift off your shoulders, or so we think! Surrounded by native bush, sheep pastures, and the gentle flow of the Retaruke River, this hidden gem provides a sanctuary where time slows down, and the beauty of nature takes center stage.
For outdoor enthusiasts and nature lovers, the farm and bush tracks beckon you to explore the vast landscapes, revealing breathtaking river, forest, and farm views. Wander along the riverside, fossick for fossils, or take a refreshing dip in the pristine waters of the Retaruke River. Keep an eye out for the elusive whio and native bats at dusk, adding a touch of enchantment to your evenings.
The adventurous souls among you will delight in the abundance of nearby activities. Venture just 30 minutes to National Park, granting you easy access to the wonders of the Tongariro National Park. For cycling enthusiasts, the Fishers Track cycleway passes right by the gate, alongside the renowned Te Araroa Trail, inviting you to explore the region on two wheels.
The charm of The Riverview Chalet lies not only in its natural surroundings but also in its cozy and comfortable interiors. The A-frame design and the sleep-out can accommodate up to 9 people, making it perfect for families or groups of friends seeking an unforgettable bonding experience. Fall asleep to the soothing lullaby of the river and the haunting calls of ruru in the surrounding totara trees, providing you with a unique and peaceful slumber.
The Chalet offers a basic kitchen, equipped with all the essentials needed for your culinary adventures. Whether you're cooking up a hearty meal or simply brewing a cup of tea or coffee to savor on the deck, you'll find everything you need for your stay.
Visitors to The Riverview Chalet enjoy the tranquility and peaceful ambiance that envelops the property. It's not just a place to stay; it's a destination that nurtures the soul and fosters a deep connection with nature.
If you're seeking an escape from the ordinary and an opportunity to bask in nature's embrace, make The Riverview Chalet your next destination. Discover the magic of Retaruke, immerse yourself in the untouched beauty of the Kaitieke Valley, and leave with memories that will last a lifetime.
Riverview Chalet is located approximately 30min from National Park. The Chalet sleeps up to 9 guests so ideal for a year-round family getaway. Prices from NZD $250 per night.